Complex logistics for your company
We transport goods – from one single package to full truck load. With our own fleet, we help manufacturers, dealers and suppliers with logistics throughout Germany and Europe.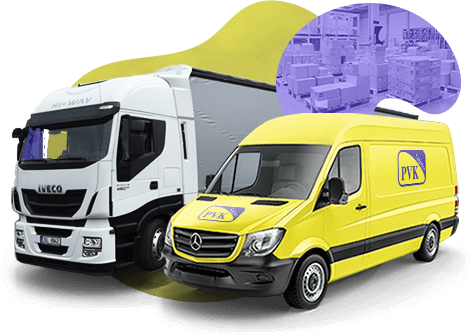 Logistics is our business.
We not only help companies with the transport of goods, but also with appropriate logistics services.
We deliver throughout Europe and all over the world through our own channels in the Czech Republic, Germany and Hungary and with the support of a network of international partners. This is how we deliver conveniently and on time.
Our goal is to offer the most effective transport and logistics solution for every customer. Our services usually support manufacturing and trading companies as well as importers, exporters and service companies.
Our customers also include cooperating logistic companies.
We keep our word and believe in long-term cooperation. We value the trust of our customers and strive not to disappoint them.
Logistics service from A to Z – everything in one hand
Transport from package to full truck load
We own a vehicle fleet + a partner network
Our team has years of experience
100% owner company with German and CZ capital
We are members of 4 networks: SimCargo (D) & Volupal (CZ), Palletways and Dialog